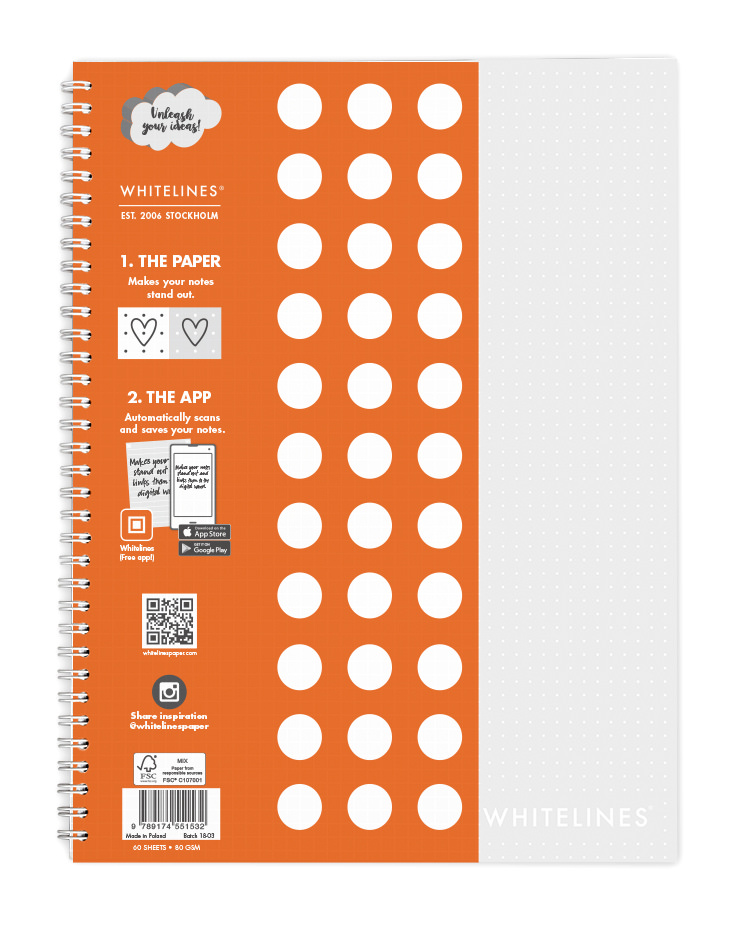 Whitelines has launched an A4 sized dotted notebook!
Whitelines dotted notebooks
After the launch of the A5 dotted notebook last year, there have been many requests for an A4 sized. Whitelines has therefore launched an A4 dotted notebook, available in stores now.
Why dotted paper?
Dotted paper is the ultimate paper for someone who can't decide between squared, lined or blank paper. The Whitelines A4 dotted is perfect for everything from studying and sketching to bullet journaling.
Why white dots?
The discrete white dots give you support when you write, draw or scribble without being disturbing in any way. Use the notebook together with the Whitelines App on your smartphone, to automagically scan, save and share your notes. When you scan the paper, the dots disappear!
Where to buy?
Buy it now from:
Adlibris (Sweden, Norway, Finland)
Dussmann Kulturkaufhaus (Germany, Berlin)
Escribo (Poland)
The Hamilton Pen Company (UK and Worldwide shipping)
Panduro (Sweden, Norway Denmark)
Pipoos (Netherlands and Belgium)
Soon available from:
Mattonbutiken (Sweden)
Papeterie Nota Bene (Canada & shipping to the US)
Pepa Paper (Spain)
Schoenschrift Shop (Germany)
Stelling (Denmark)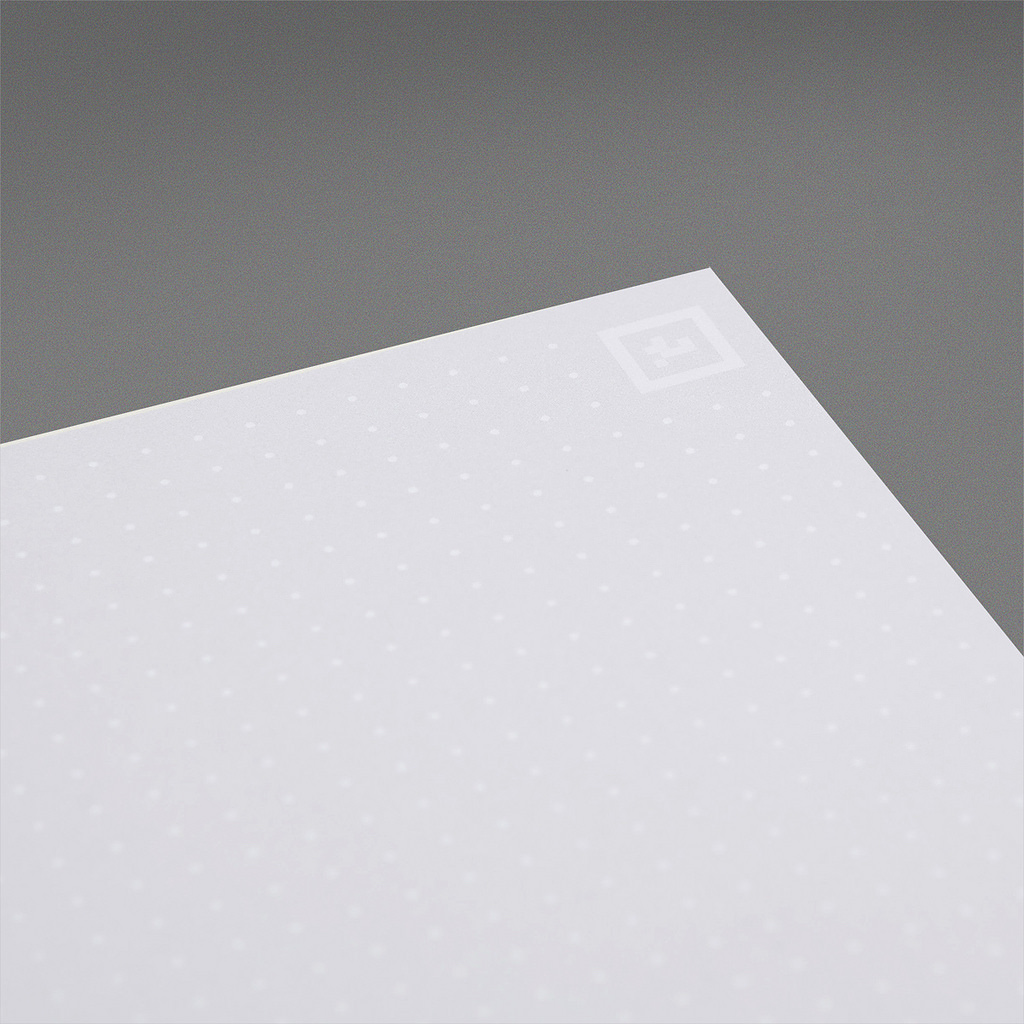 Related posts