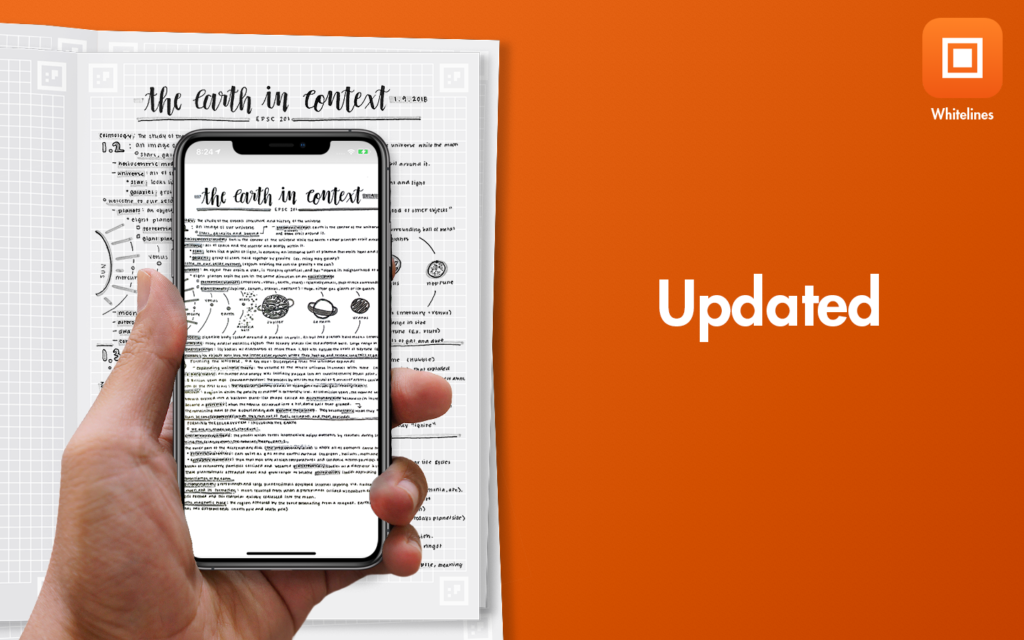 Whitelines App – a new fresh update!
Today Whitelines App has been updated on both Android an iOS. The update will make it easier for you to work with your notes in Whitelines App. The first thing you'll notice is that the app is more colorful now, and has some new buttons, icons, and features. Once you begin to use the app, you'll also notice that your captures notes are crisper than they used to be.
The main differences are: 
Improved design and user experience
Search and sort notes
Rotate notes
Higher resolution scans
Better overview and simplified notes management
Easier to save locally and export as PDF
Language support for Swedish and Japanese (except English)
New features in Whitelines App
We've improved the design and added some new features for you. Now, you can search, filter, and rotate your notes. But the main difference you'll notice is that your notes will look crisper when you view them, print them, or export them to a presentation or another app.
Share. You're given four, clear options for simple sharing of your note to other apps on your phone, or saving it as an image file or PDF. The check boxes on the paper, which we call quickboxes, provide easy access to Dropbox and Evernote. Tick a quickbox to decide where you want to send the note.
Japanese and Swedish. Automatic language support is another new feature in this update. The app's interface is in English, but Swedish and Japanese versions are also available depending on your smartphone's language settings. If your smartphone's language is set to Swedish or Japanese, the app will display in that language. If your smartphone is set to any other language than Swedish or Japanese, the app will be in English.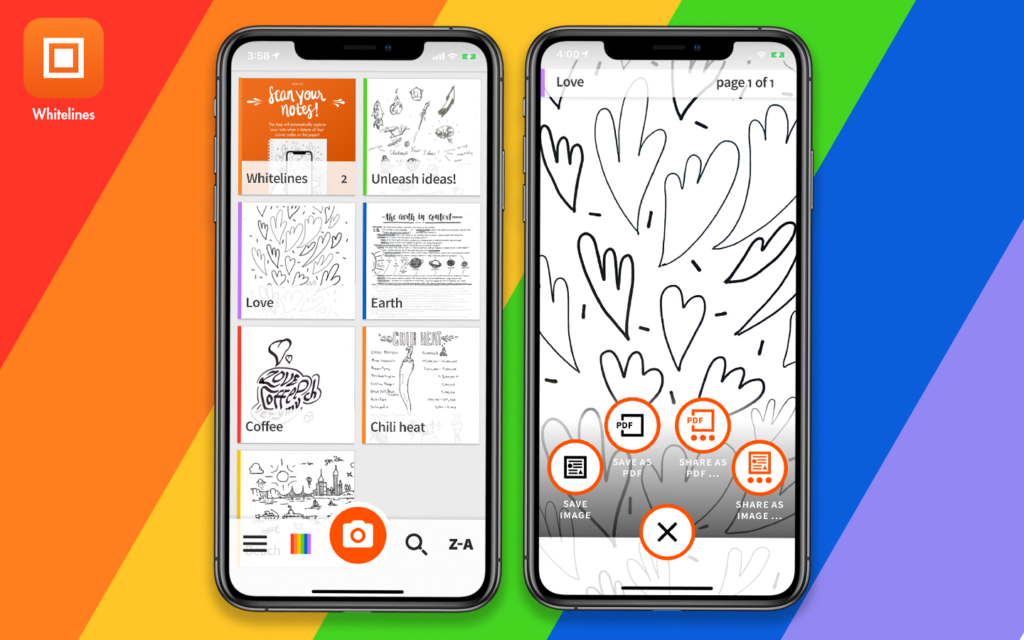 How to capture a note with Whitelines App:
Tap the camera icon to enter capture mode. Whitelines App will capture your note automatically when it detects the full page (including all four corner codes), with the logo at the bottom of the page. Whitelines App detects, capture, and straightens your note out, and also removes the background automatically.
If you have several pages of notes that you'd like to save as a stack, simply stay in the capture mode and continue capture pages one at a time. Of course, you can also save your notes to existing stacks in the app.
Save, Use, and Share the Notes.
Choose if you'd like to save your note locally on your phone, or if you'd like to share it–with yourself or with somebody else. You can share your note with any app that processes image files, such as WhatsApp, Instagram, OneDrive, OneNote, Google Drive, Evernote, Dropbox, Line, Facebook or others installed on your phone. Tick the boxes on the paper to email the note or save it to Dropbox or Evernote.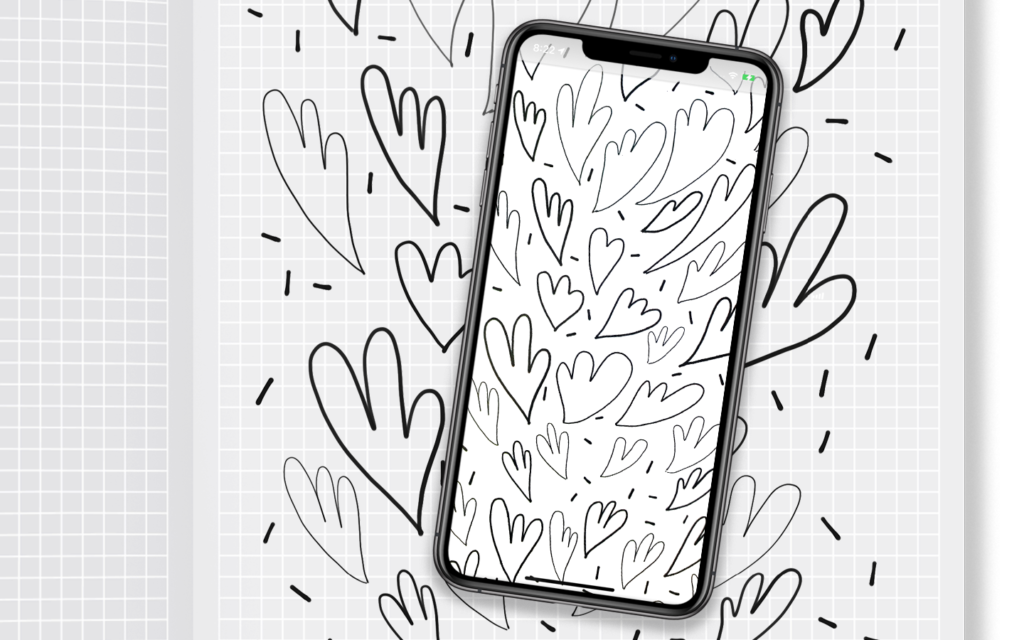 Support and feedback
If you need help with anything, or have any questions about the app? Get in touch with us! We'd love to know where we have room for improvement. Your feedback is important, as it helps guide our future efforts. Read our FAQ or contact us at support@whitelinespaper.com
Please don't hesitate to give us your thoughts on Whitelines App, and let us know what we could do to make it better. It helps us develop the features you want. We're already thinking about what our next step should be in order to best support your ideas and help you set them free. This update of the app is a step in our efforts to create a digital/analog interface for note taking that will help you grow, learn the things you want to know, pass exams, and collaborate creatively.
Enjoy!
Related posts